Of course, we are all familiar with "urban" decay. Cities, industrial areas will always show fatigue. They are the first victims of civil unrest and economic decline. People move out of the city to the urban perimeter. Hence the name: sub-urbia. And it was here — in the post-war years, the age of the baby-boom — that cosmopolitan areas grew. And grew. Forever pushing the boundaries of what constituted a "city".
Here in northern New Jersey, suburbia came to define easier living and affluence. Most everyone had a car. Multiple cars. One for each driver in the household. And shopping centers sprung up. Malls. Strip malls. Indoor malls. Our highways became littered with them. And all seemed good. To live in suburbia meant having the means to be "comfortable". And it still is that way. For the most part.
But of late I've noticed more and more empty stores. Small businesses. And large ones. Chain stores. Box stores. Shuttered. Empty. Littered with "For Sale" and "Space to Lease" signs slapped on the windows. And suddenly suburbia doesn't seems quite the way it used to. Now it looks tired. The shine is diminished. The gloss is gone.
Maybe it's just me. Maybe as I age I notice the aging of what I used to think of as "youthful" America. But maybe it's a sign. Not just that the boomers are getting old but that the towns and shopping centers built for us are going the way of "Main Street" and the downtowns. Maybe the new "freeways" and their destinations can only be found on the digital highway?
There is a sadness here.
Kmart  |  West Orange, New Jersey
Sears Appliance Store  |  West Caldwell, New Jersey
Sears  |  Livingston, New Jersey
Macy's  |  West Orange, New Jersey
Saks Fifth Avenue  |  Springfield, New Jersey 
Bradlees  |  Hazlet, New Jersey
Lord & Taylor  |  Paramus. New Jersey
Toys R Us  |  Livingston, New Jersey
Toys R Us  |  Totowa, New Jersey
Babies R Us  |  Totowa, New Jersey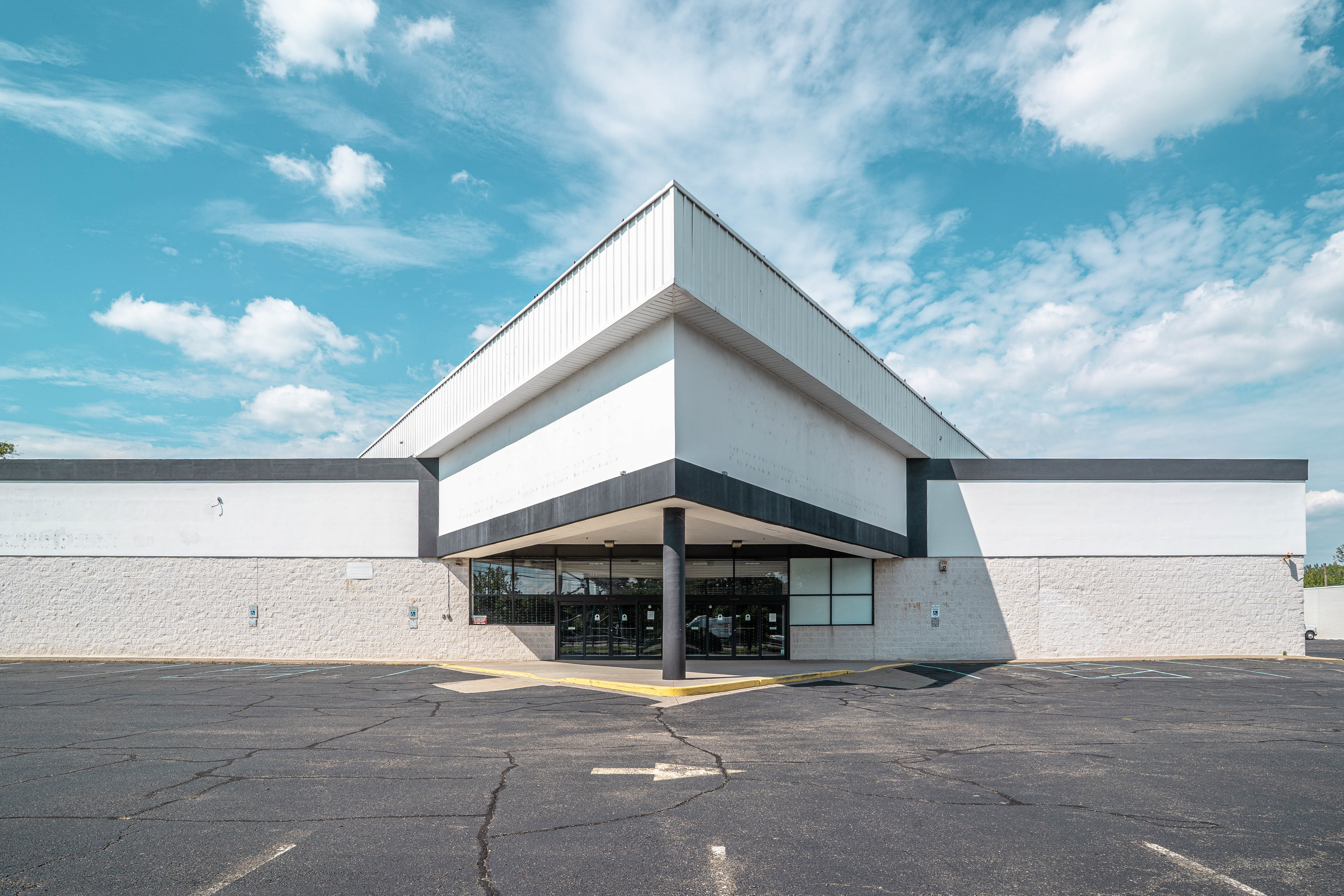 P. C. Richard & Son  |  Wayne, New Jersey
Pier 1 Imports  |  East Hanover, New Jersey
Goodwill  |  Fairfield, New Jersey
Farmtastic Supermarket  |  Whippany, New Jersey
Fairway Market  |  Woodland Park, New Jersey
Fairway Market  |  Paramus, New Jersey
Shop Rite  |  Hazlet, New Jersey
Pine Plaza  |  Whippany, New Jersey
Park Center IV  |  Montville Township, New Jersey
Pilgrim Shopping Plaza  |  Verona, New Jersey
Essex Green Shopping Plaza  |  West Orange, New Jersey
Lackawanna Station Shopping Plaza  |  Montclair, New Jersey
Chatterbox Drive-In  |  Newton, New Jersey
Burger King  |  East Hanover, New Jersey
Burger King  |  Atlantic Highlands, New Jersey
Taco Bell  |  West Caldwell, New Jersey
Subway  |  Little Falls, New Jersey
Hooters  |  Wayne, New Jersey
Olive Garden  |  Livingston, New Jersey
China Gourmet  |  West Orange, New Jersey
Joy Luck Chinese Pavilion  |  Livingston, New Jersey
B-B-Q 23  |  Wayne, New Jersey
China Garden  |  West Orange, New Jersey
Molly Malone's  |  Whippany, New Jersey
Pilgrim Diner  |  Cedar Grove, New Jersey
Shubox Cafe  |  Cedar Grove, New Jersey
Lisboa BBQ Restaurant  |  Verona, New Jersey
The Atrium  |  West Orange, New Jersey
gas station  |  Totowa, New Jersey
L & L Auto  |  Pine Brook, New Jersey
gas station  |  Bloomfield, New Jersey
tire store  |  Pine Brook, New Jersey
Meineke Car Care  |  Cedar Grove, New Jersey
Midas Auto Service  |  West Caldwell, New Jersey
Midas Auto Service  |  East Hanover, New Jersey
Justus Motors  |  West Caldwell, New Jersey
INDEPENDENT and SMALL STORES
Pine Brook Motor Lodge  |  Montville Township, New Jersey
Hampton House Furniture  |  Montclair, New Jersey
Bloomfield Electrical Supply  |  Bloomfield, New Jersey
unknown  |  West Caldwell, New Jersey
unknown  |  Livingston, New Jersey
Taylor Office Furniture  |  Fairfield, New Jersey
Green Value Cleaners and Gate House Galleries  |  Parsippany, New Jersey
Guidolume Furniture  |  East Hanover, New Jersey
Temsa Bus Rentals  |  Pine Brook, New Jersey
Pella Windows & Doors  |  Parsippany, New Jersey
unknown  |  Livingston, New Jersey
unknown  |  Roseland, New Jersey
Walgreens  |  Little Falls, New Jersey
Terry Drugs  |  Verona, New Jersey
PNC Bank  |  Montclair, New Jersey
bank  |  Montclair, New Jersey
Capital One Bank  |  West Caldwell, New Jersey
post office  |  Lafayette Township, New Jersey